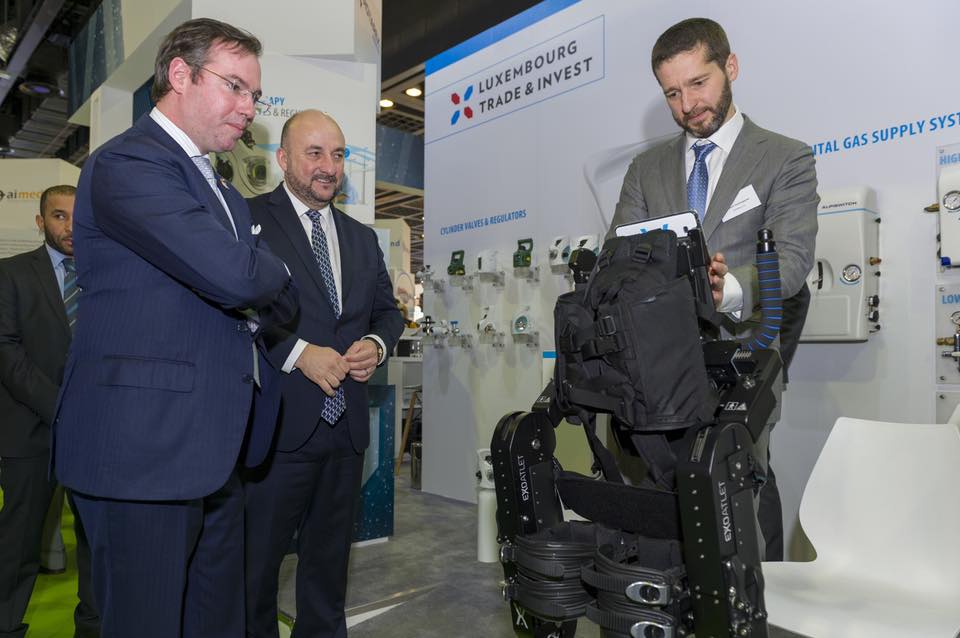 The Ministère of Economy of Luxembourg provides support to ExoAtlet's projects.
During the on-going economic mission, that from January 28-30, 2020 was headed by H.R.H the Hereditary Grand Duke and led by H.E. Deputy Prime Minister, Minister of the Economy and Minister of Health Étienne Schneider in Dubai, a cooperation agreement was signed between Luxinnovation, the national innovation agency, which is a pattern agency of ExoAtlet, and the Dubai Future Foundation (DFF), the governmental innovation agency in Dubai.
⠀
The agreement makes it possible for Luxembourg technology-based start-ups, such as ExoAtlet, and established companies to get access to development and financing programmes in Dubai as well as to various premises belonging to DFF.
⠀
Further on the Ministry of the Economy Luxembourg and ExoAtlet continues discussion of different possibilities to support ExoAtlet's initiatives and projects in such directions as development of R&D programs in Luxembourg, financial support of rehabilitation projects for Luxembourg, as well as approbation and testing of ExoAtlet's products in different industries on the local market.
More information: link