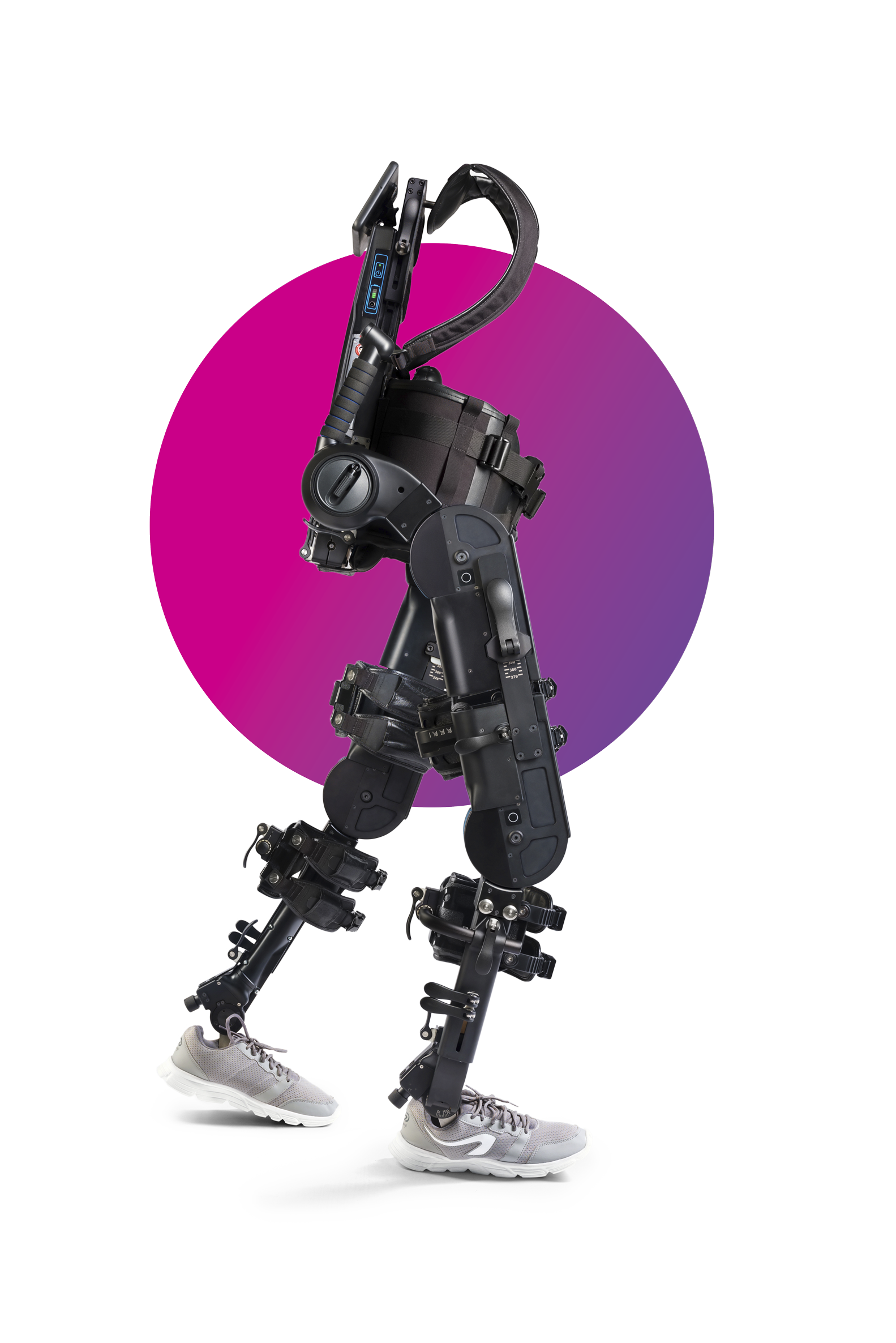 ExoAtlet II
is an exoskeleton for medical rehabilitation
with CE Mark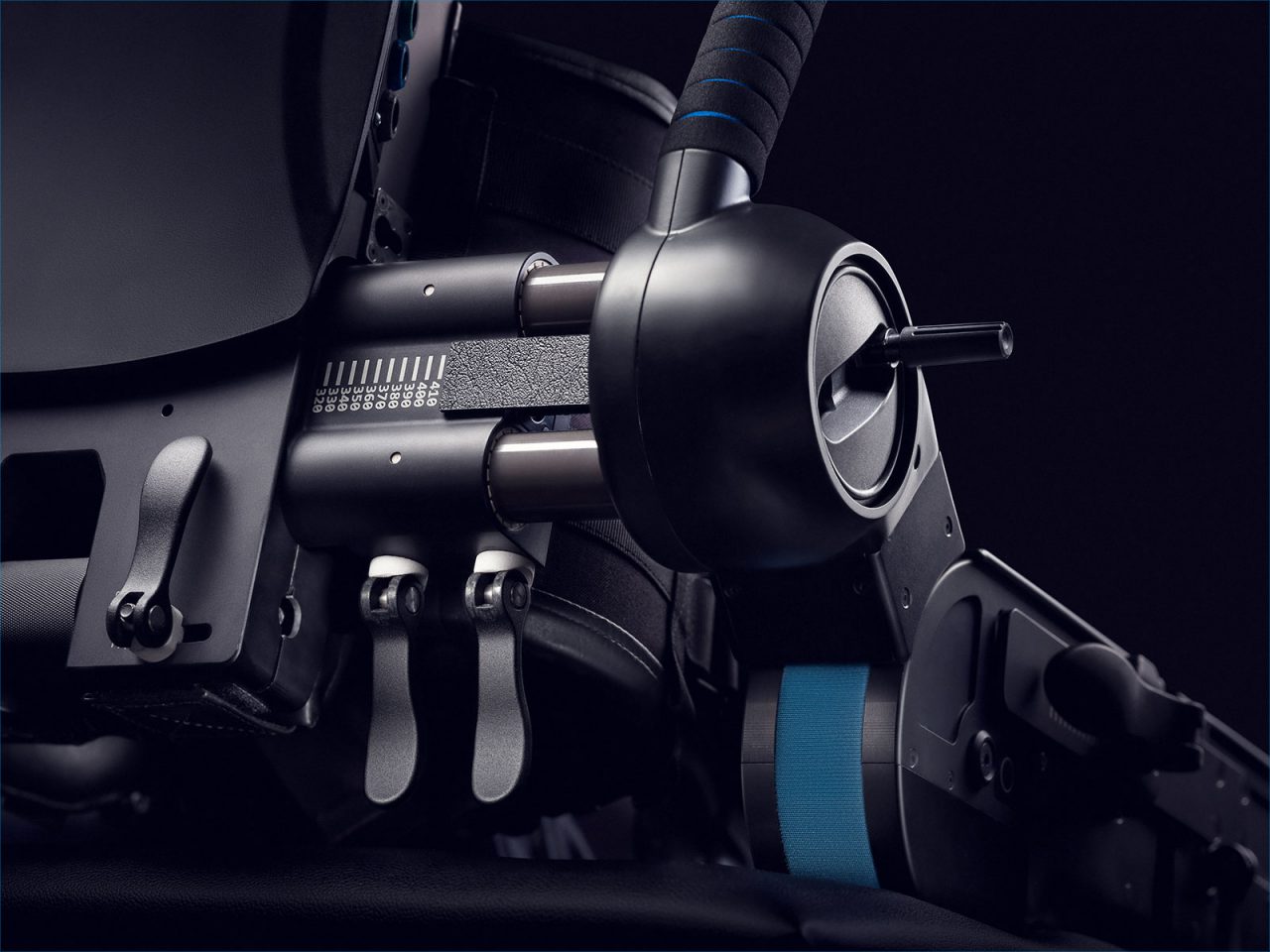 ExoAtlet II is designed as a gait training and rehabilitation device to improve walking function and independence in patients.
For patients with
— STROKE
— CEREBRAL PALSY
— SPINAL CORD INJURY
— MULTIPLE SCLEROSIS
— TRAUMATIC BRAIN INJURY

— and also after ARTHROPLASTY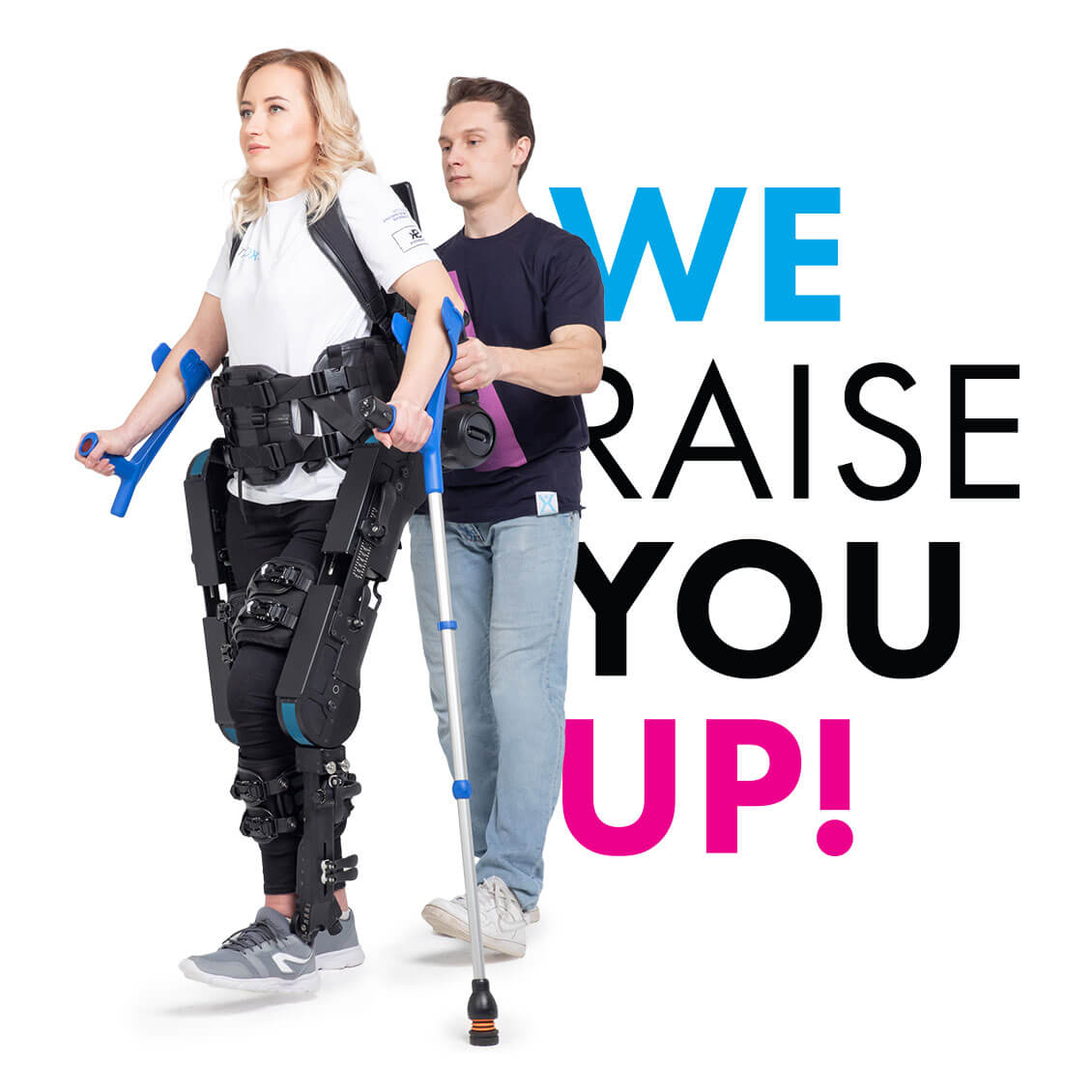 CE Mark and ISO:13485 certified, pending FDA market clearance.
Controls
— Smart crutch for patient;
— Tablet for medical staff or assistant.
Usability and safety features 
— Easy adjustments for specific patients – no tools required;
— The movement can be initiated by the patient effort;
— Adaptive movement support according to the patient's abilities;
— Protection for emergency shutdown;
— Ergonomic handles on the back for physical therapist;
— Spasticity protection unit;
— Rigid back for patients with high injury levels;
— Ergonomic materials easy to;
— Walking the stairs;
— Walking on an uneven surface;
— One battery charge provides enough power for a full day of training.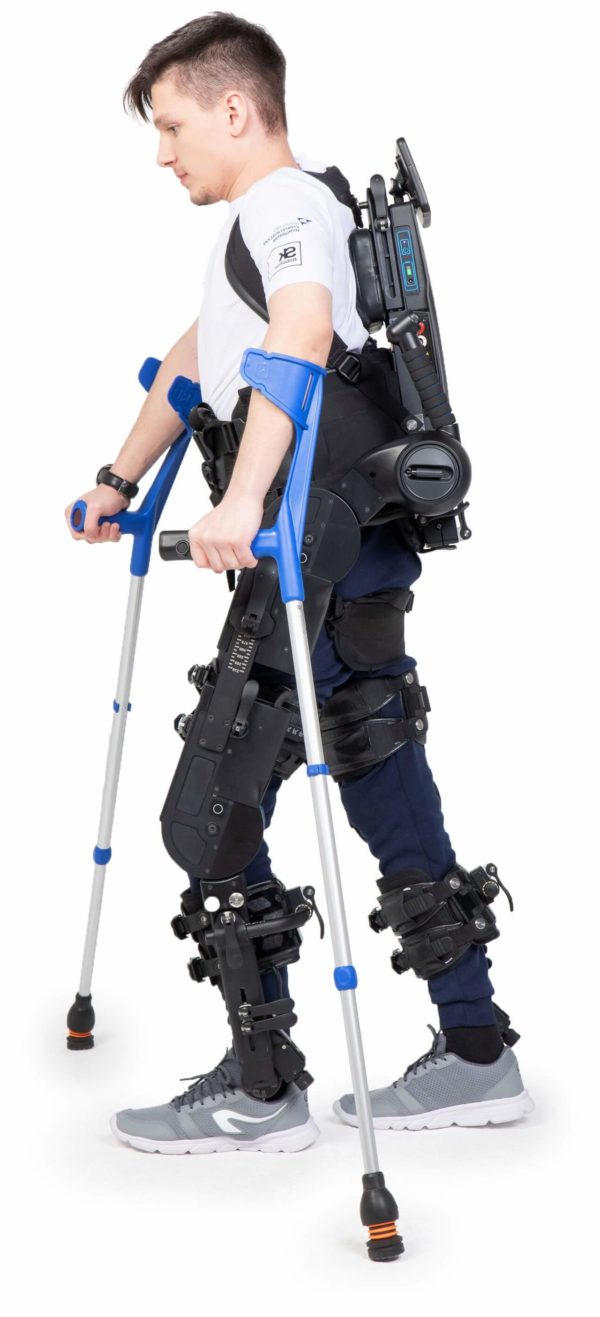 up to 100 kg
weight of the patient
160-190 см
height of the patient