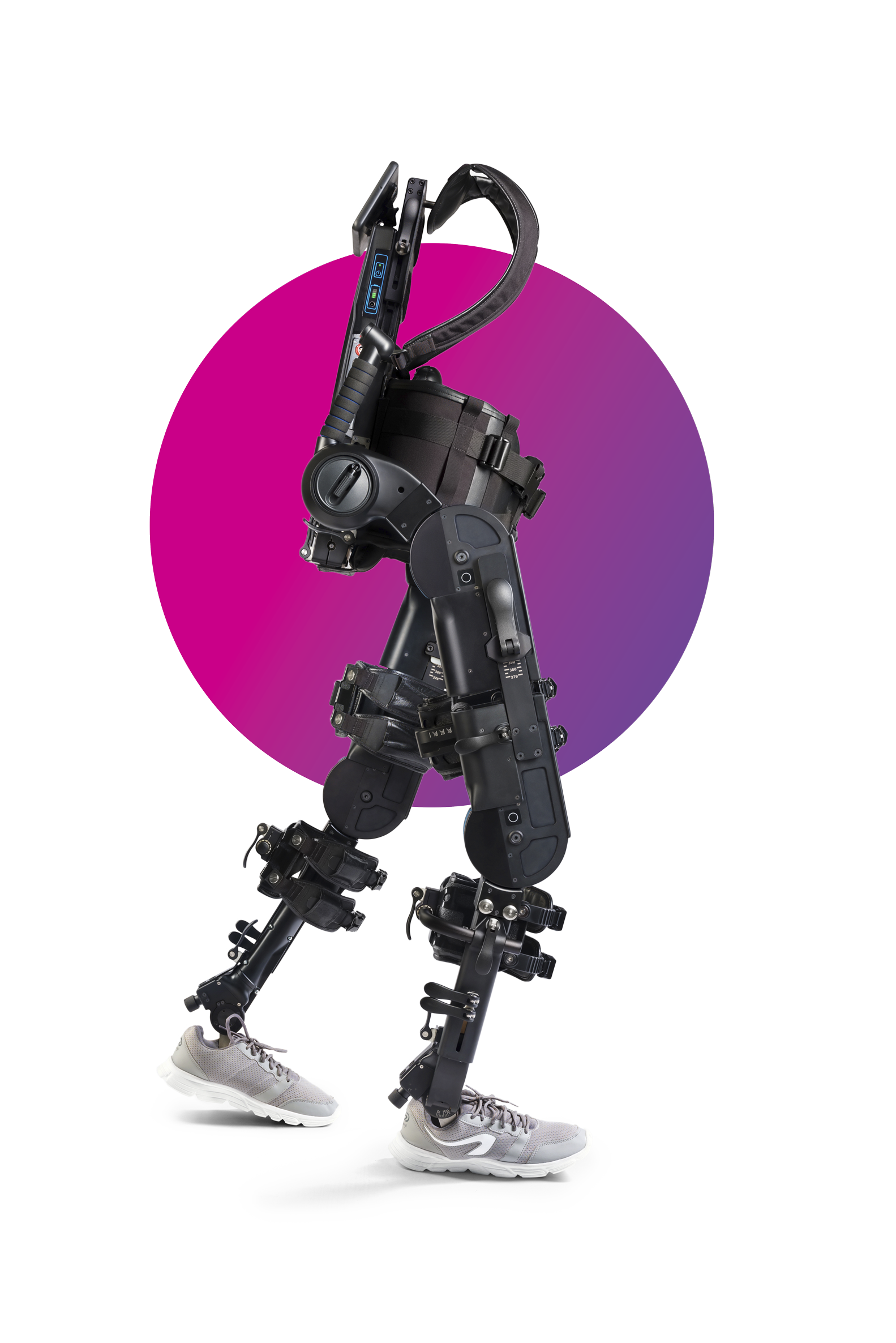 ExoAtlet II
is intended for use as a gait training and rehabilitation device to improve walking function and independence in patients with a neurological or muscular injury, illness, or weakness.
Methods of control
— Smart crutch for a patient;
— Tablet for medical staff or an assistant.
Usability and safety features 
— Natural gait pattern: accurate adjustment
for every patient;
— Ergonomic handles on the back for physical
therapists with the control button;
— Emergency shutdown & Spasticity Protection Unit;
— Back support for patients with cervical injuries;
— Ergonomic materials that are easy to clean;
— One battery charge is enough for a full day's training;
— Adjustments don't require any tools;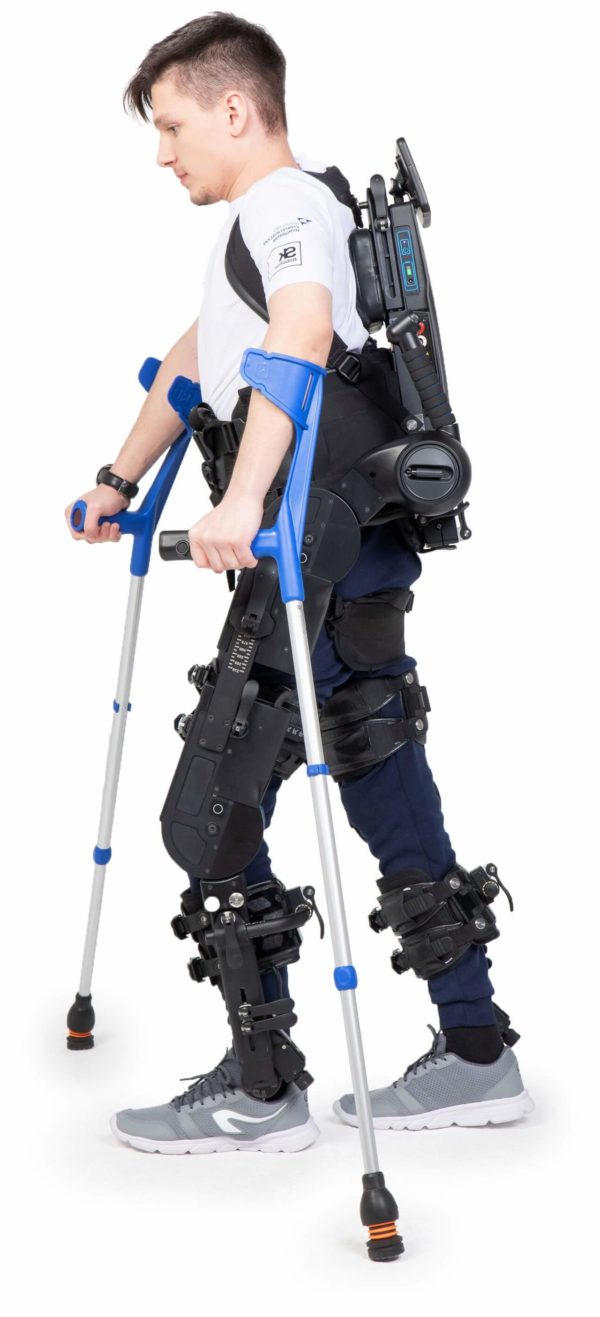 up to 100 kg
– a patient's weight
160-190 cm
– a patient's height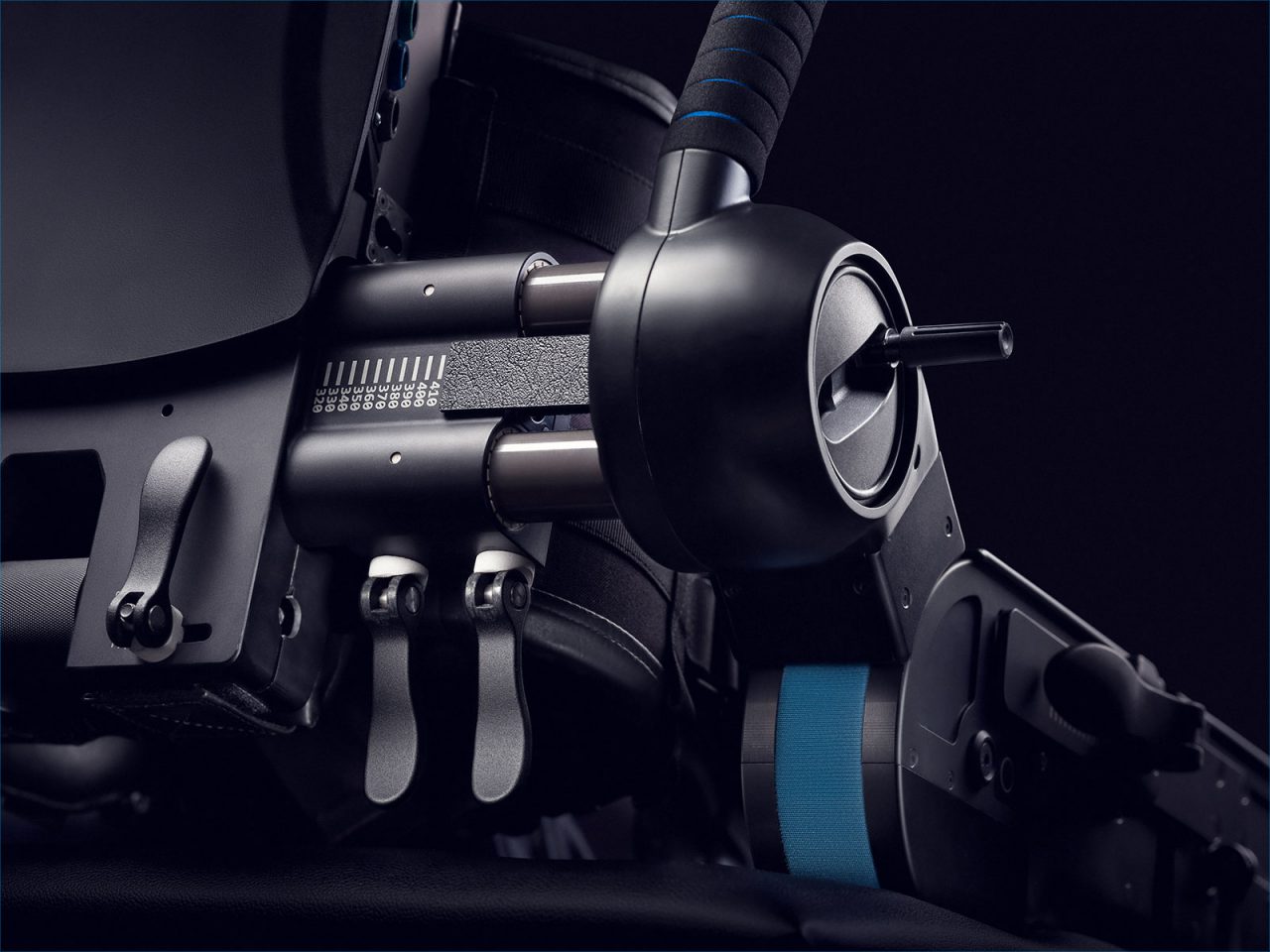 ExoAtlet II has 13 anthropometric settings, including adduction and abduction of the thigh and inversion and eversion of the foot. This allows individual adjustments for each patient's physical conditions.
For patients with
— STROKE
— CEREBRAL PALSY
— SPINAL CORD INJURY
— MULTIPLE SCLEROSIS
— TRAUMATIC BRAIN INJURY

— and after ARTHROPLASTY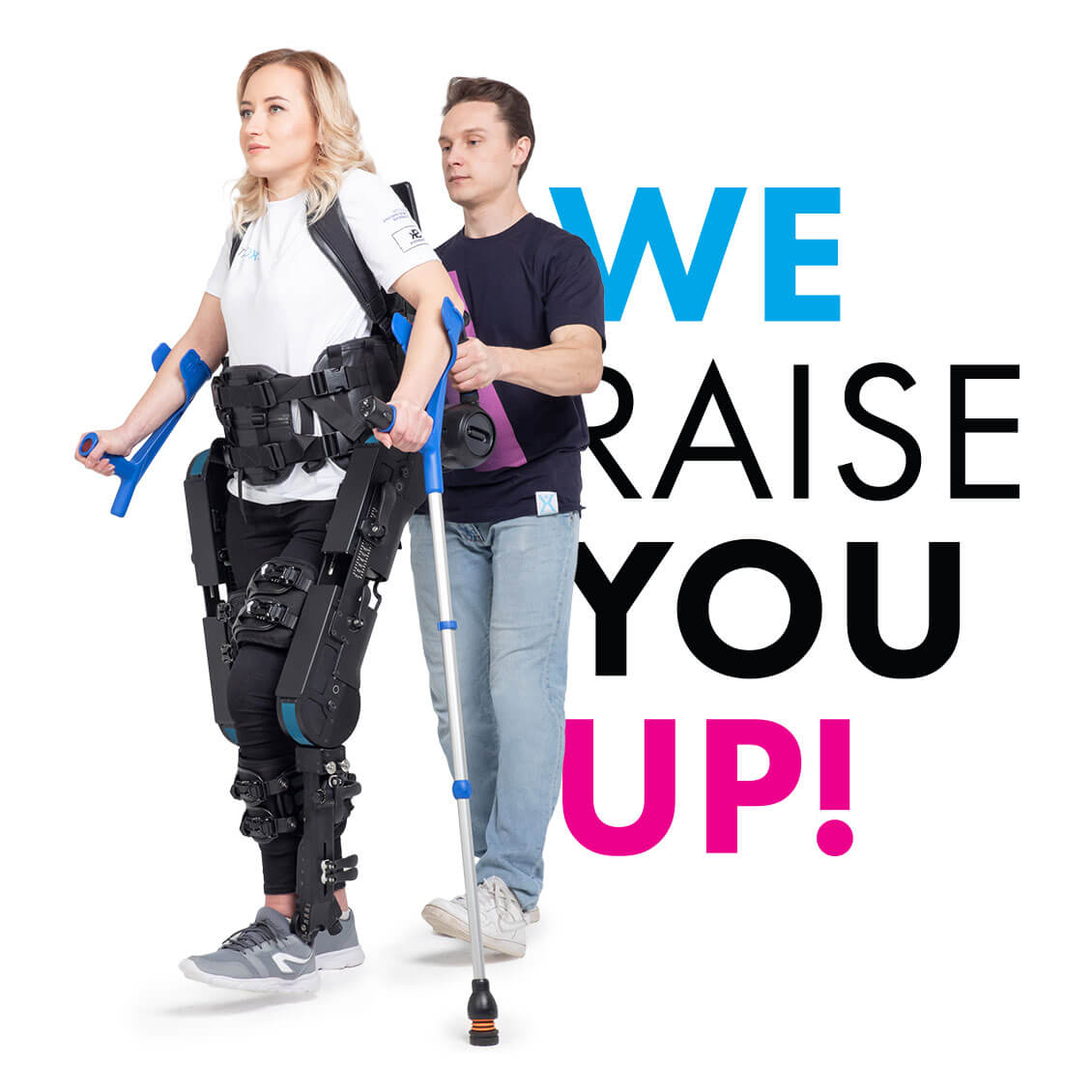 CE Mark and ISO:13485 certified, cleared by FDA.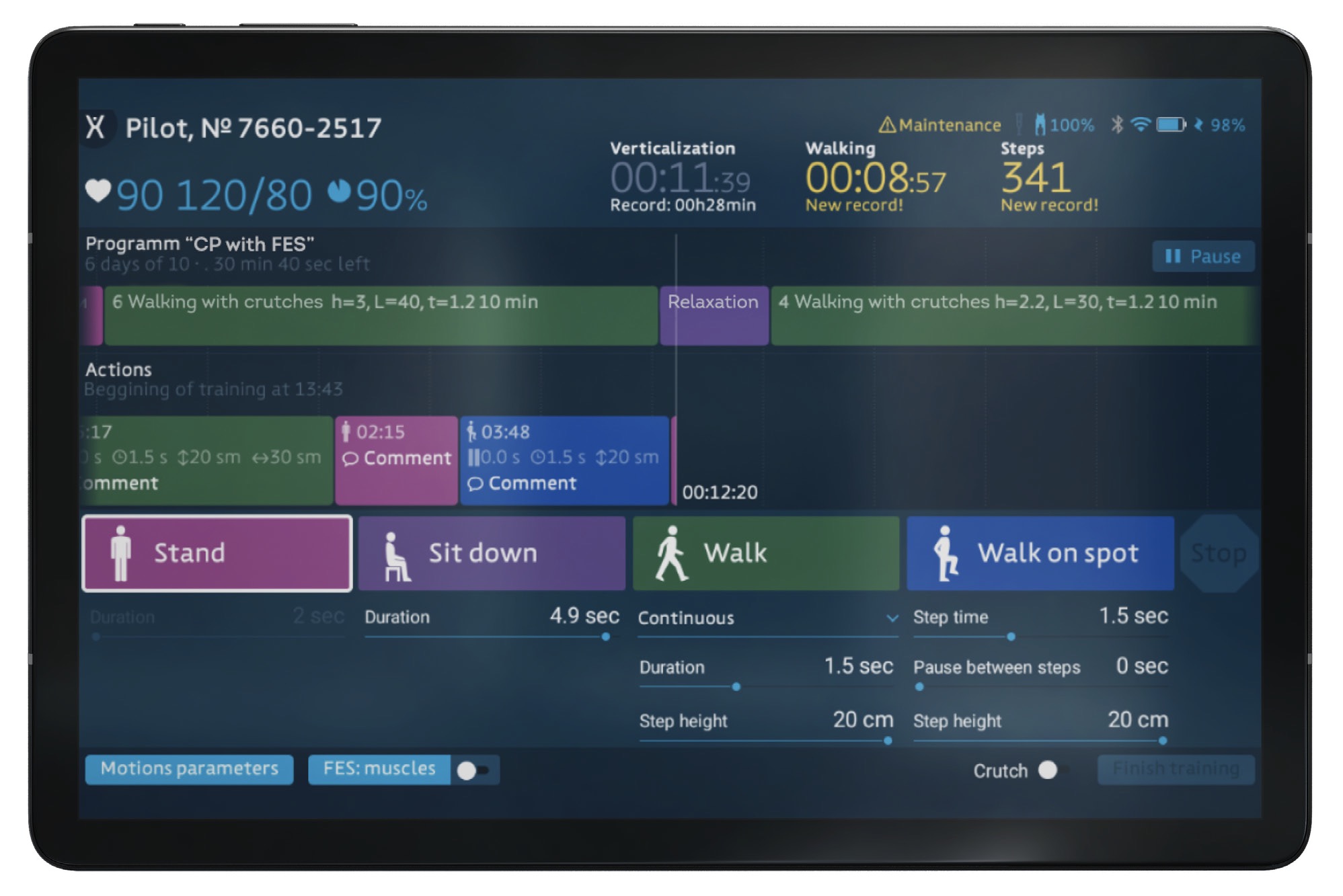 EXOCLOUD

Real-time training reporting

Convenient way of controlling the data on training sessions, the analysis of which allows to tailor the ExoRehabilitation sessions more efficiently to the patient's needs.
"We have tried to rehabilitate our patients by using an advanced rehabilitation method – an exoskeleton. Both patients with severe conditions who were unable to walk independently and patients with mild disorders showed very good results. Together, we managed to start the restoration of their locomotor function. Notably, their EDSS index reduced after training and, most importantly, stayed the same three months after therapy".

"Our patients completed three rehabilitation programs and the outcomes are impressive – they improved their walking skills and their emotional condition. There was also a tremendous increase in muscle strength in fully paralyzed patients".