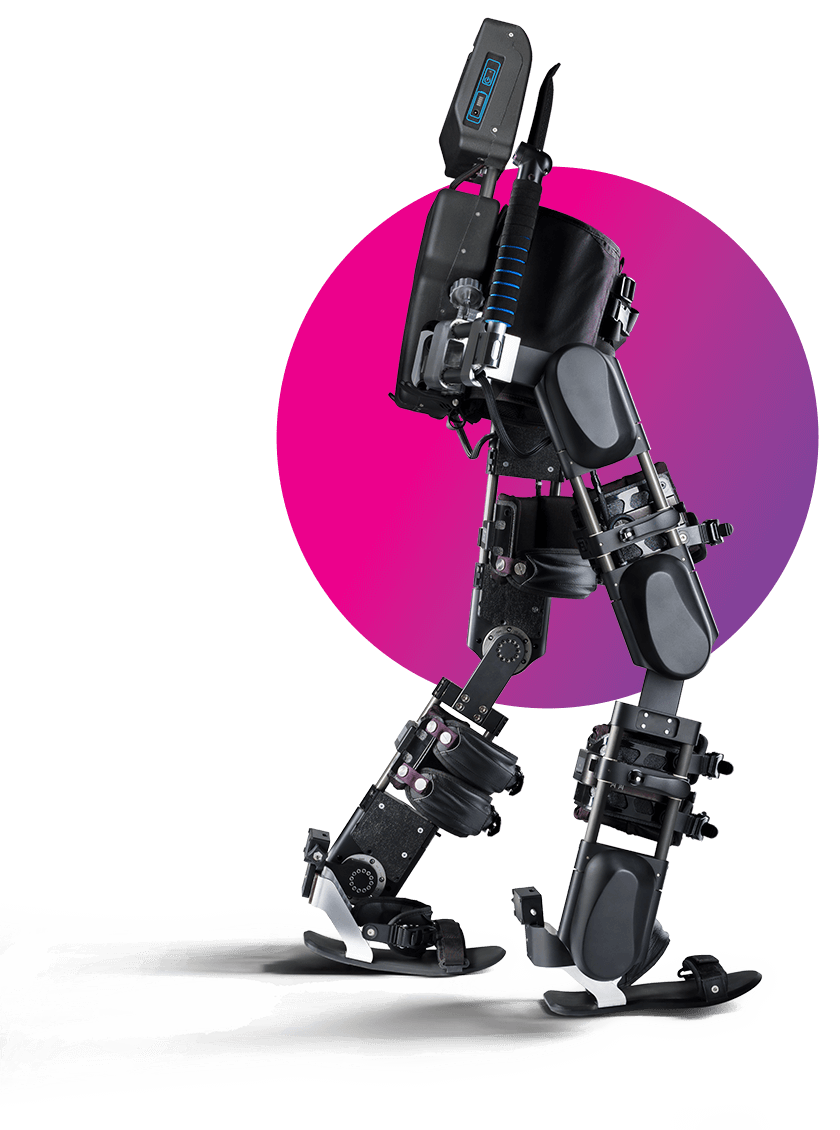 Bambini
One of the first exoskeletons
for children in the world.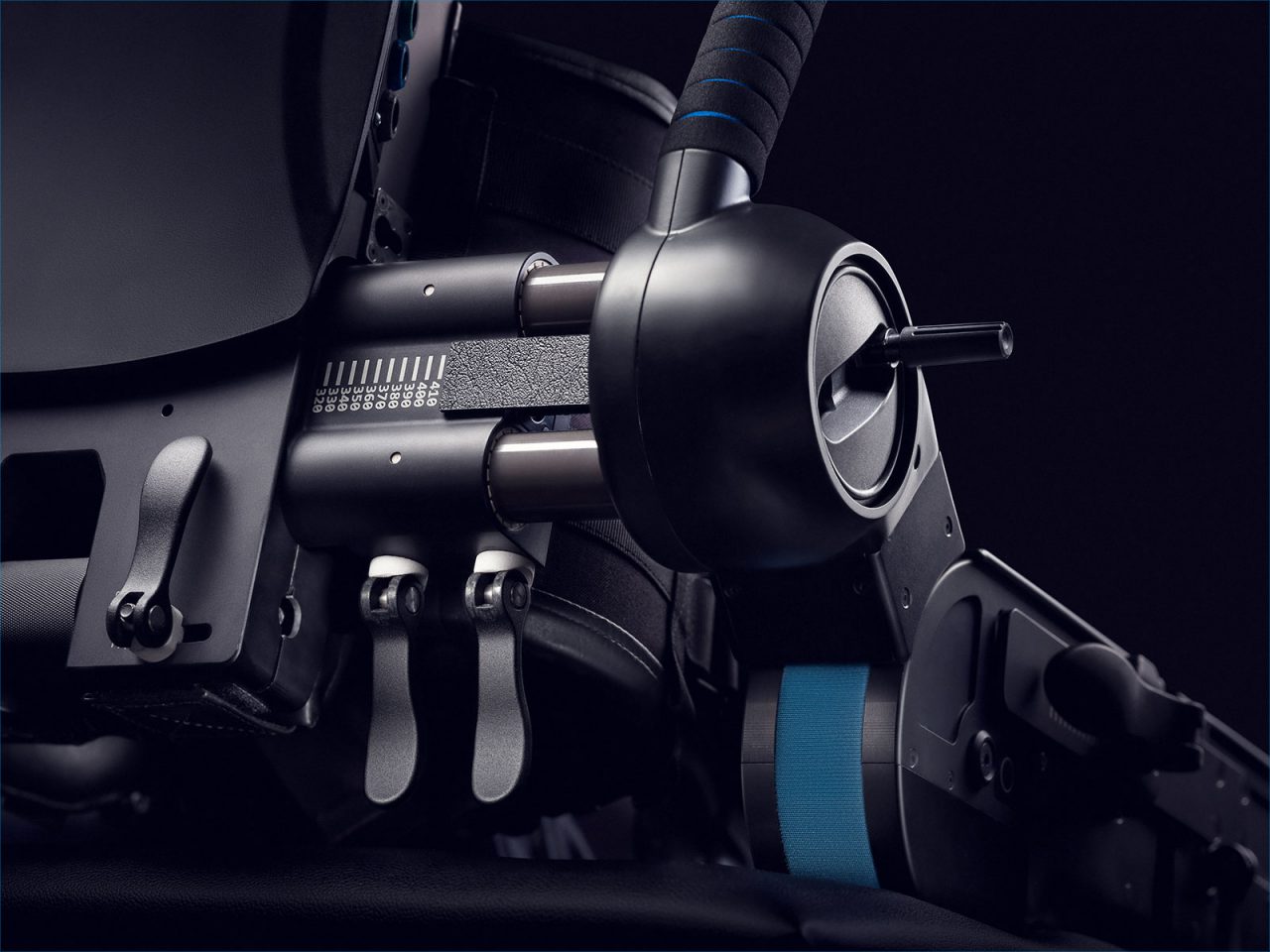 ExoAtlet It Bambini is designed to help children with congenital neurological disorders to learn how
to walk again, and children who sustained an injury to restore their walking skills. It help children with cerebral palsy by preventing associated complications such as contractures or spasticity.
CE Mark and FDA — expected 2022
Goals and objectives
Early childhood intervention;
Quick rehabilitation;
Providing a continuous process through inpatient and inpatient care at home;
Creation of new effective methods for restoring the impaired or absent locomotor function in children;
Creating a neurorehabilitation system using an exoskeleton for children and adolescents;
Meeting the need in high-tech medical care;
Developing natural gait and heel to toe foot roll with the help of eight actuators that allow movement in different planes.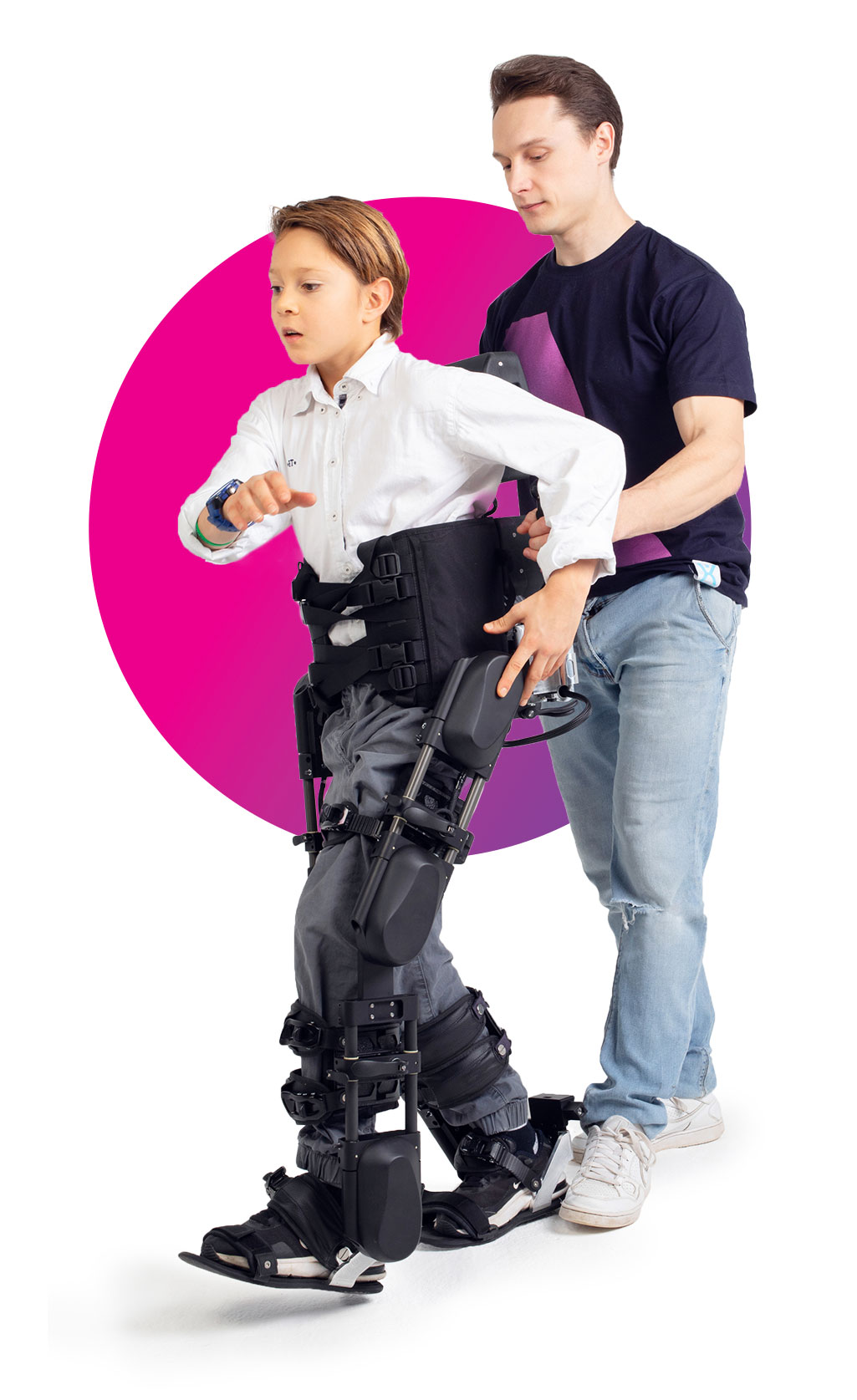 For patients with 
cerebral palsy,
spinal cord injury, 
and other conditions
"It felt very nice that I could stand up independently, walk with the help of the exoskeleton, and the improvements were immediately noticeable. <...> I can walk farther now, it is easier for me to move, my knees straighten better, I get less tired while walking".

"I like that when I'm in this suit I straighten up, my back is straight, my knees are straight. <...> I think exoskeleton is a good thing, it helps people a lot, I've seen that. A plus for me personally is that it stretches my leg, my muscle; my knees do not straighten up completely, but when I'm in this suit everything is straight".