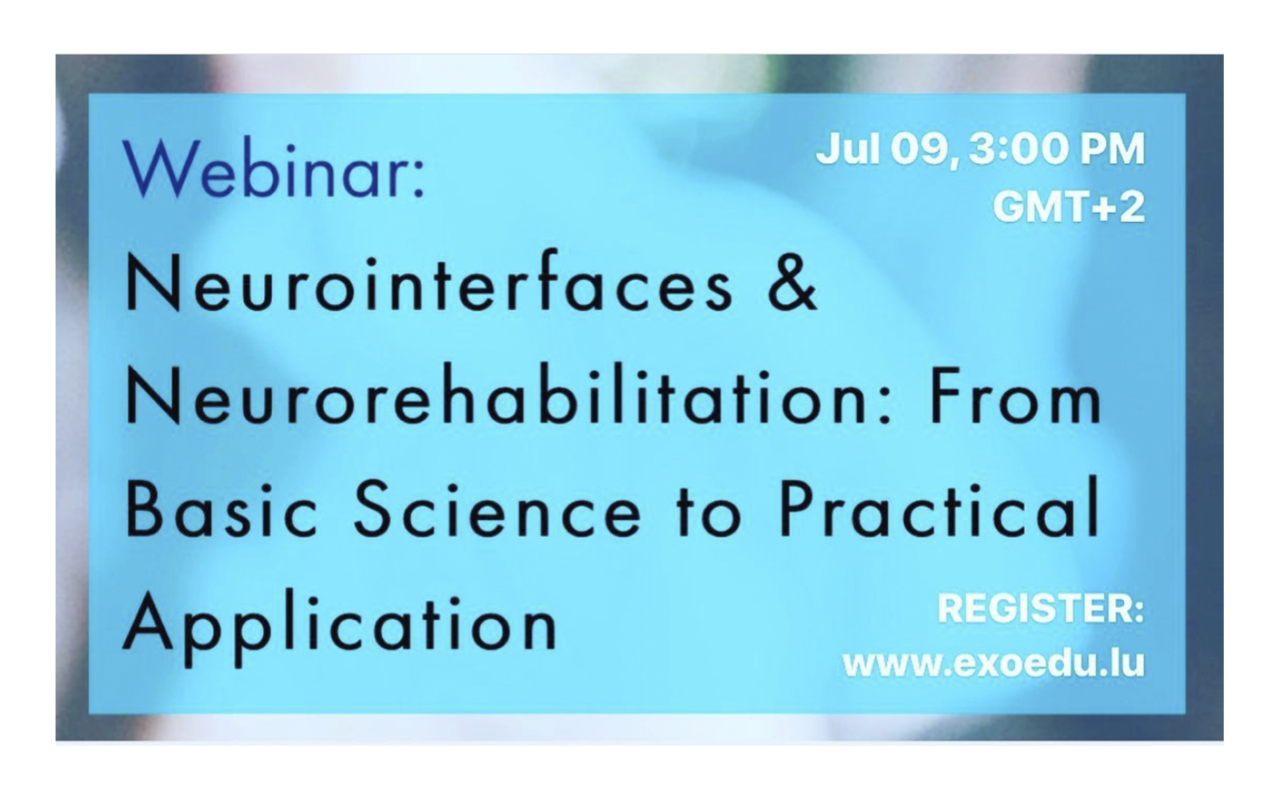 Free Webinar Neurointerfaces & Neurorehabilitation
ExoAtlet is proud to collaborate with the leading EU and US researchers on brain-controlled interfaces to operate the exoskeleton and announces their first webinar on Neurointerfaces & Neurorehabilitation: From Basic Science to Practical Application, where the following topics will be covered:
​
— Introduction: Research opportunity with ExoAtlet.
Highlighting to possible opportunities of collaboration with ExoAtlet for scientists and researchers create a technology-driven ecosystem for ExoRehabilitation worldwide.
— Non-invasive interfaces for Neurorehabilitatation.
In trained users, brain-computer interfaces (BCI) based on motor imagery allow for nearly intuitive control of external devices with pure thought. The most socially valuable application of this technology is neurorehabilitation, where BCIs in combination with exoskeleton devices teach post-stroke survivors to walk and use their hands again. I will describe the physiological and technical principles behind such systems and focus on our own implementation that allows our patients to control the exoskeleton in the up-right position purely by their thoughts.
— Brain-computer interface- how it works with exoskeleton.
Invasive recordings with microelectrodes provide a high-quality signal for brain-computer interfaces, and such microelectrodes can be used to deliver information to the brain. Although invasive interfaces have been mostly about the arm function, they could be applied to restoration and rehabilitation of locomotion, as well. Such an interface for locomotion would directly connect populations of cortical neurons to an exoskeleton for the lower limbs to enable fast and efficient control.
https://www.exoedu.lu/