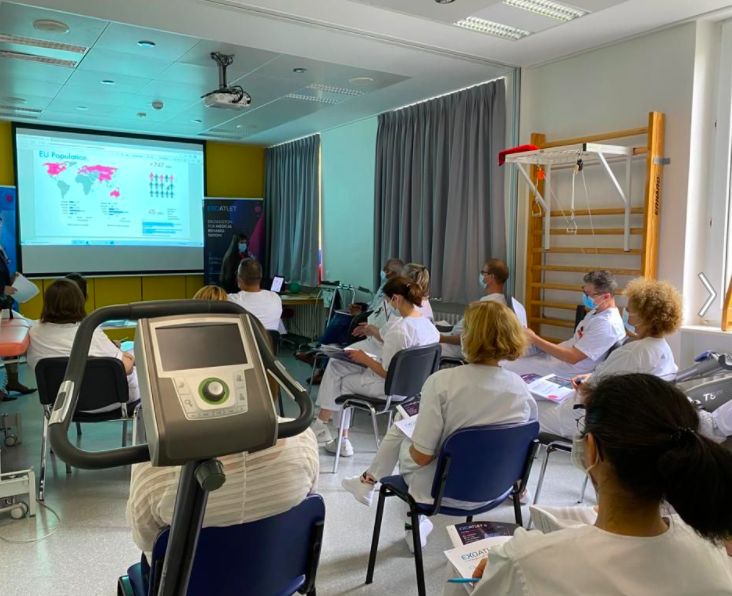 Demo Presentations at Clinics
ExoAtlet team held a demo presentation in one of the European clinics recently. We had a huge success: more than 20 doctors gathered for the theoretical and practical part, which included doctors' training and patients' test drive of the ExoAtlet II exoskeleton.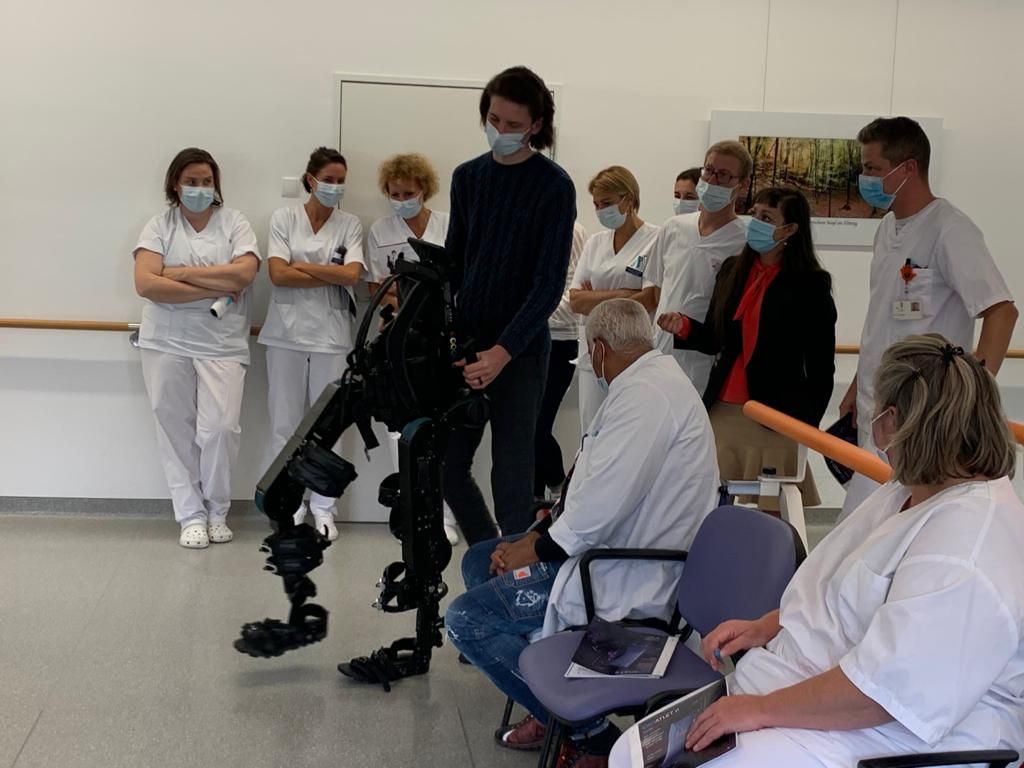 We are thankful to our large audience for the unwavering attention and support! We do appreciate the enthusiasm and absolute willingness to partner with ExoAtlet exoskeletons at every clinic or rehabilitation center we come to. This is the time for the change – the time when our patients can undergo rehabilitation and come back to normal life. We do extra steps for our cherished patients and we believe every one of them matters a lot!
Reach out to us if you know there is someone in need of rehabilitation and matches the criteria for exoskeleton. So far we have been answering to many and we are keen to do even more!